The American Association of University Women (AAUW) is the nation's leading voice promoting equity and education for women and girls. Since our founding in 1881, AAUW members have examined and taken positions on the fundamental issues of the day — educational, social, economic, and political.  [Select the "History" page for more information.]
Questions about AAUW's Gainesville Branch?  Explore the pages of this website and contact us by e-mail at gainesville-fl@aauw.net.
And join us for this month's public meeting:
When:  Saturday, April 9th, 11:30 a.m. 
Location:  Ichiban restaurant in Magnolia Parke at 4928 NW 39th Ave, Gainesville, FL.  Open to the public, but advance RSVP is required to gainesville-fl@aauw.net.  Attendees pay for their own lunches, including gratuity.
Program:  The Gainesville branch of AAUW has funded an endowment at the University of Florida Foundation for the Center for Gender, Sexualities and Women's Studies Research.  Our special luncheon guests, Ms. Bailey and Ms. Gurjar, are graduate students at the Center who received research grants from the Gainesville AAUW branch's endowment for their work. We will hear from these two graduate student grantees on their research:
       Terri Bailey – Womanfesto of the Divine Feminine and the Laws of S.H.E. (self-   care, healing, and empowerment)
 Priya Gurjar – (De)Constructing the Archive: Sexual Violence

     and the Power of Storytelling
~~~~~~~~~~~~~~~~~~~~~~~~~~~~~~~~~~~~~~~~~~~~~~~~~~~~~~~~~~~~~~~~~~~~~~~~~~~~~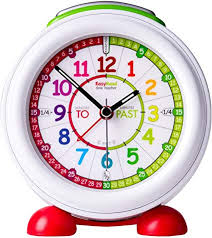 Two-Minute Activist
Send emails and texts to your legislators to fight for equal pay, paid family leave, stopping sexual harassment, equality in education and more.  You provide the voice. We'll provide the megaphone.
We provide all the tools you need to call or send messages to your members of Congress, contact your state legislators about pressing issues, and more.
Join AAUW in urging Congress to improve and expand legislation protecting our civil rights, economic security, and access to education.  Sign up to get regular alerts to be able to take timely action.  Visit here and scroll to the end of the web page to sign up.
___________________________________________________________________________________________________
Learn to Negotiate for a New Job, Raise or Promotion — and Gain Confidence
Work Smart is a FREE online salary negotiation workshop that will help you to:
• Determine your personal value.
• Set your target salary and benefits.
• Create your strategy to make your pitch.
• Practice, practice, practice.
To learn more and to take the FREE Work Smart course, visit AAUW.
     ~~~~~~~~~~~~~~~~~~~~~~~~~~~~~~~~~~~~~~~~~~~~~~~~~~~~~~~~~~~~
Ask us how you can support the efforts of AAUW and the Gainesville Branch.  Contact us by e-mail at gainesville-fl@aauw.net
---